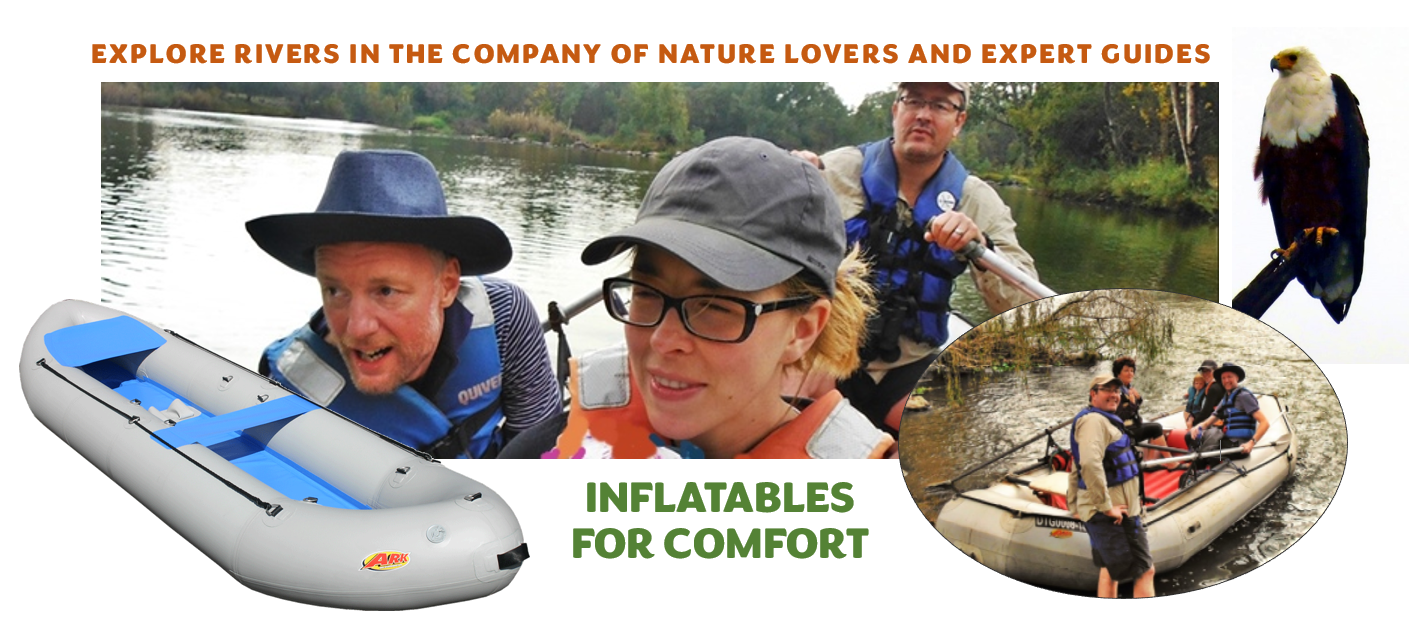 One-day Dome Drift
This very popular option is a single day trip. You may also decide to combine it with a two-night stayover and add a second morning of paddling – OR an easy hike to a spectacular Dome viewsite.  The day is a Dome Tour with lots of information about the area from our expert guides.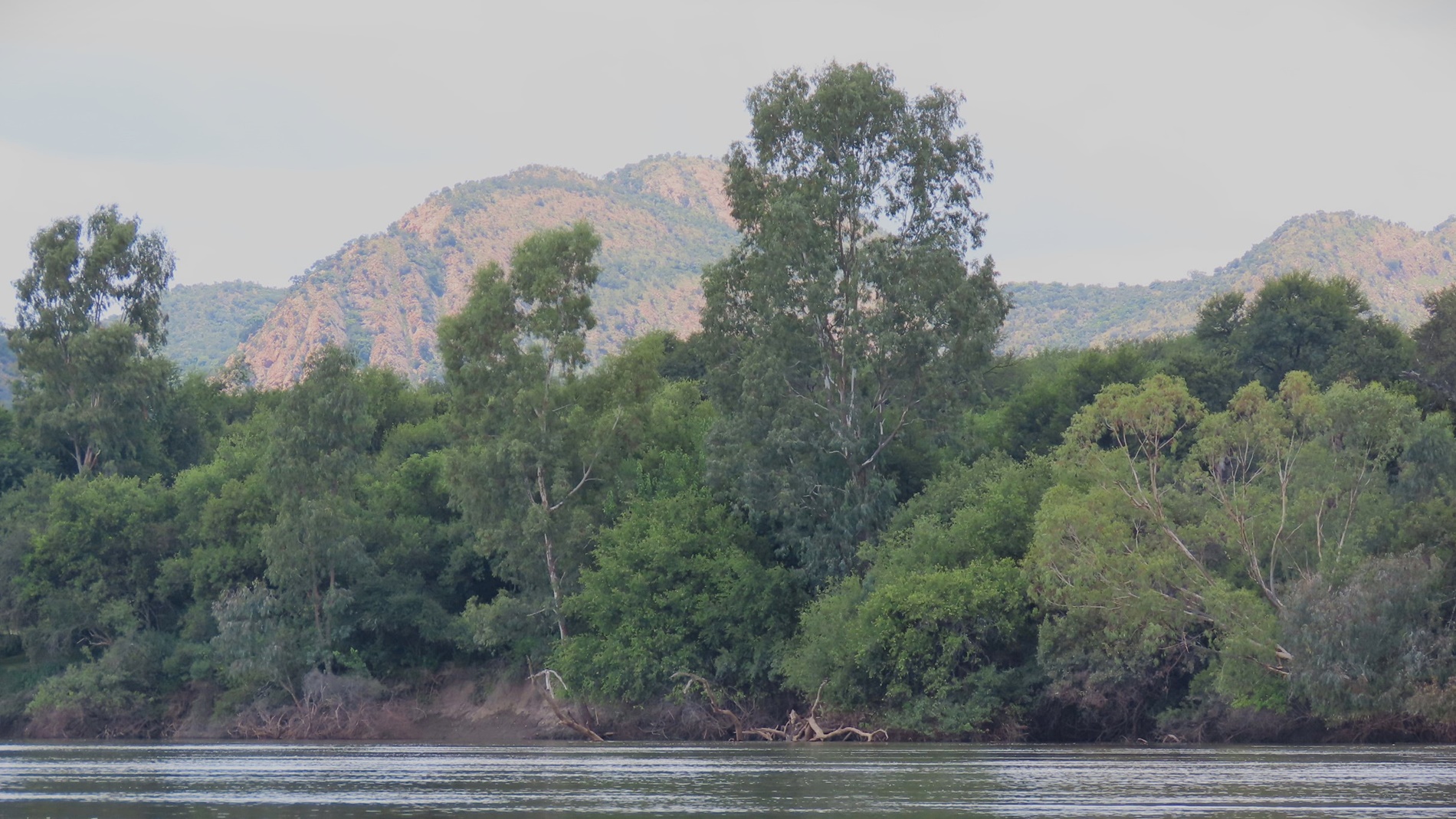 We have been running Dome Tours for 20 years and in that time have seen much new research to enrich the presentations. Apart from the tours & briefings, we sell a self-drive map kit.  Get a copy.
Anyone can do it

What to expect
After the 1-hour Dome briefing we head for the river downstream of the major rapids. Our put-in point is at the gateway to the Dome Bergland, soaring mountains that flank both sides of the river. Total distance of the trip is between 7-11 km depending on river flow that day. No experience is required and we supply all river equipment.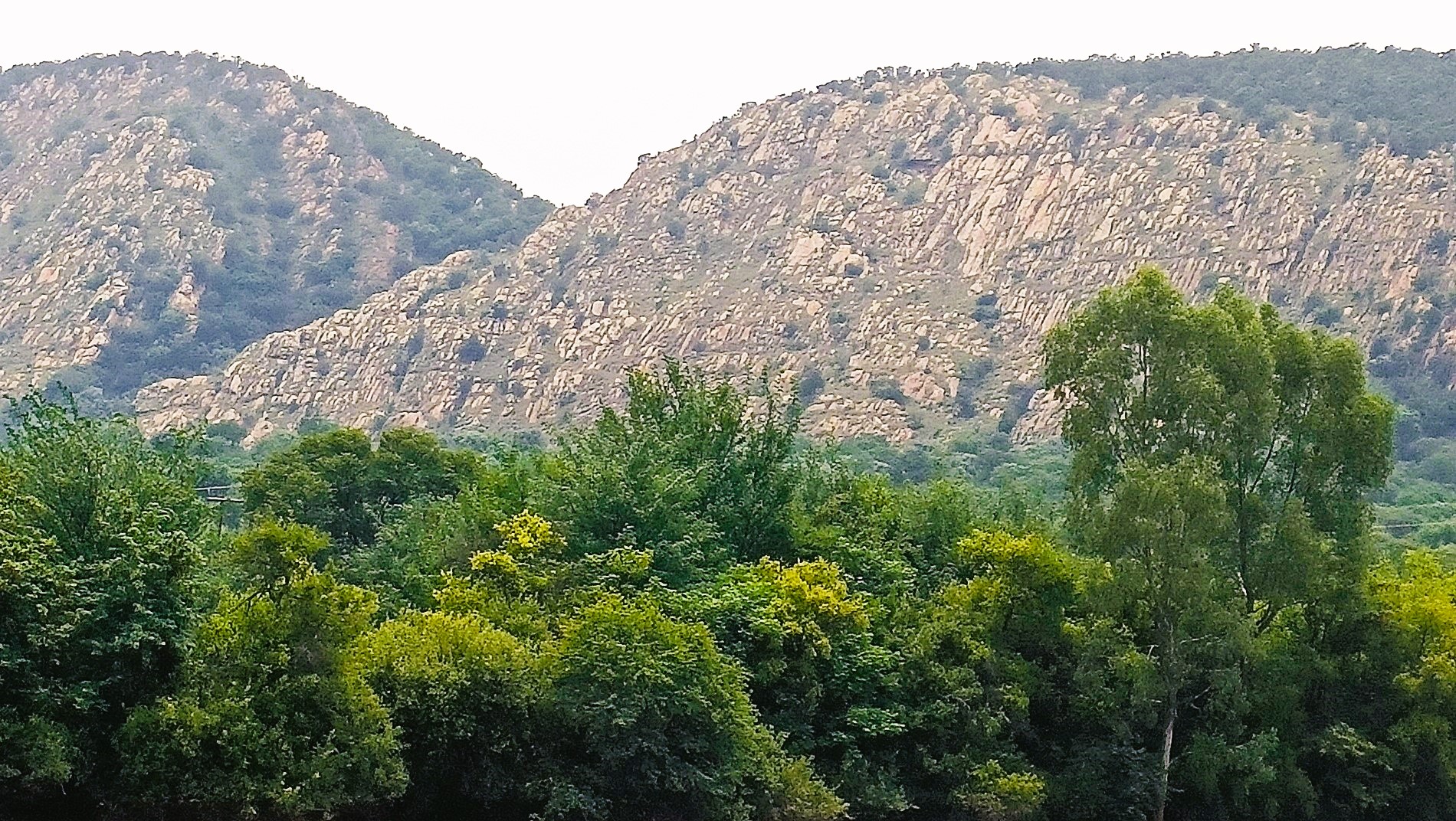 The river is moving and the paddling is not difficult. There are small riffles, easy to negotiate, where our professional guides direct you through. The banks are covered with thick forest where monkeys, fish eagles,  goliath herons and leguaans live in paradise. The February 2023 flood has left enormous piles of debris.
We use comfy inflatables but don't run any major rapids. We may use several types of inflatables: 2-seater crocs, 4-6 seater paddle rafts with a guide on board, and passenger oar-rafts.  You will get splashed but it's highly unlikely anyone will take a swim (unless you want to). River water quality in this region is good.
Choose to stay over
The Dome Drift group meets at Otters Haunt Eco Retreat for the initial Dome briefing (about the meteorite crater) and to equip you with a lifejacket.  If you choose to stay over at Otters Haunt we have a delightful bush camp, guest house and chalets. Ask for a quote.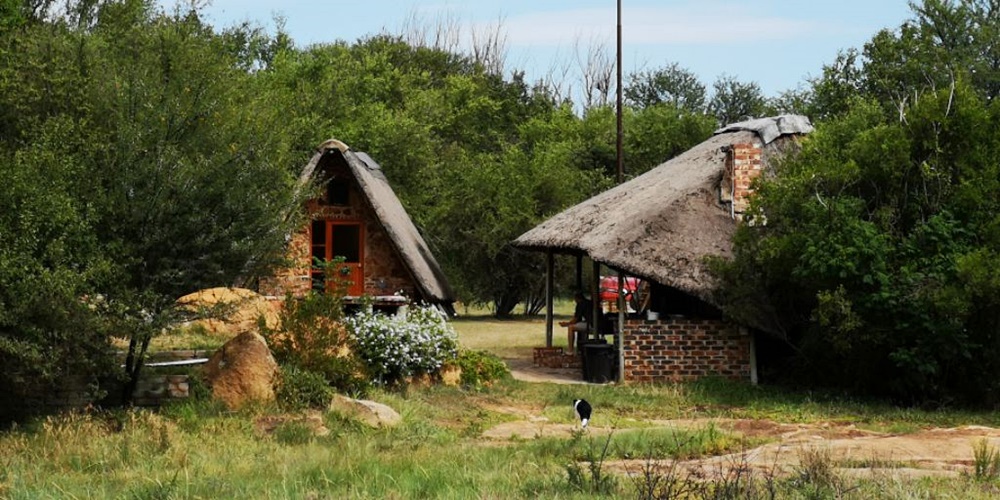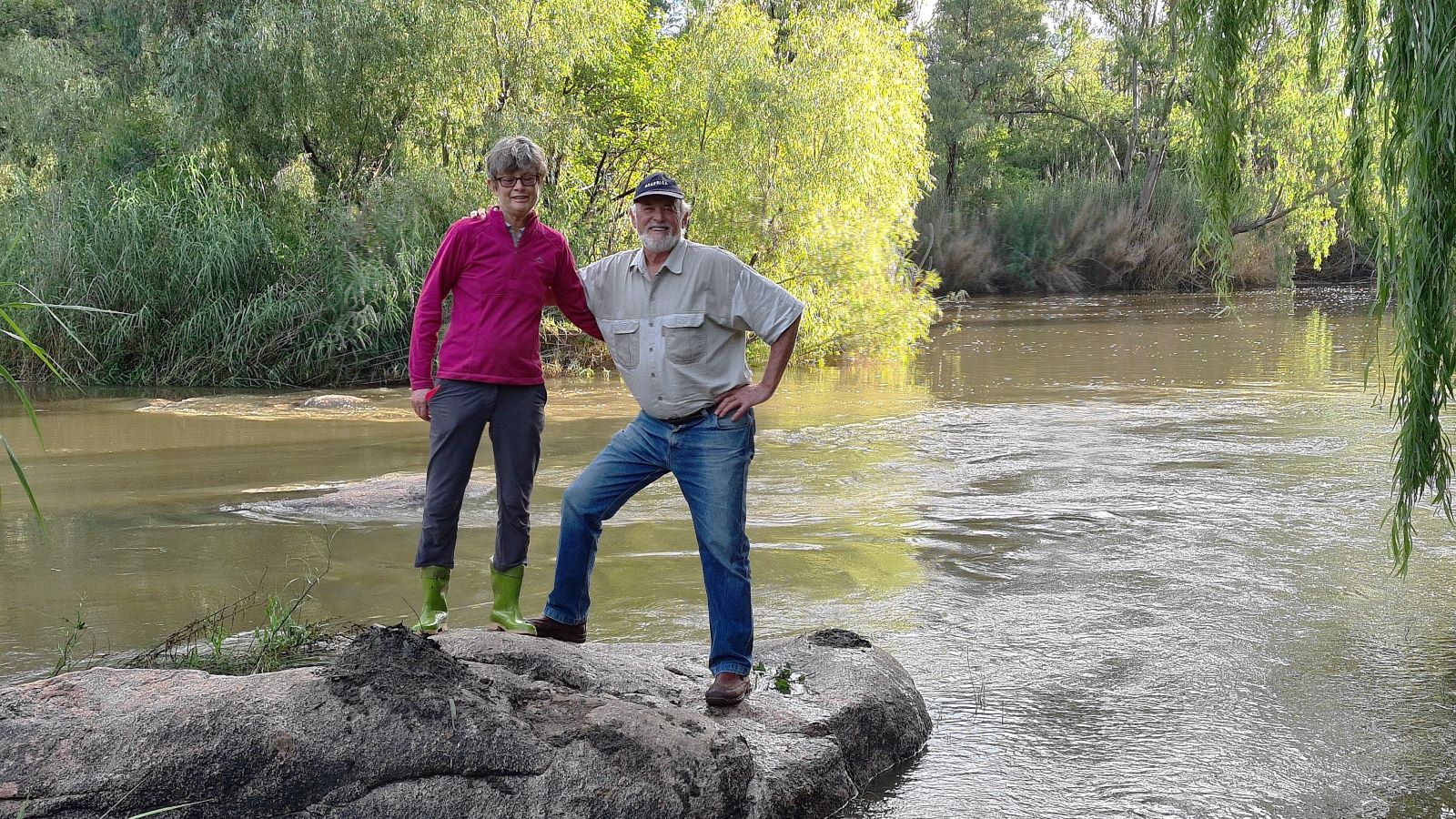 Second day: canoe or hike
If you're staying over, use the next morning to get better acquainted with the Dome and river.
Hiking trails

Canoe Trails

About the Vaal
This is the only major river on Earth that flows right through an impact crater – and it's the world's biggest such crater. The Vaal is also one of the oldest rivers on Earth. Long before the Orange River was born, the ancestor of the Vaal flowed through the Kalahari into the Atlantic. The Vaal is now a tributary of the Orange. We run river trips on both rivers. Ask for info.

Itinerary
If staying over, check in the night before.
8am – Meet at Otters Haunt for Introductions and Dome Briefing
9.30am – Depart for river. Use own vehicles, which are securely parked.
10.15 – We get on river after a safety talk. The lead guide describes the landscape as we float along, explaining the landforms. The asteroid impact two  billion years created the crater rings of the Dome. The Dome Bergland with its eight ridges is just the first ring.
1.00pm – Picnic lunch on riverbank. No alcohol is allowed. (All meals are self-catered unless you have made other arrangements with us).
2-4/5pm – We carry on downriver. Evenings are sometimes the best times, but depending on the group we may finish earlier.
Collect vehicles and drive back to Otters Haunt. End of trip.
How to prepare
We supply coolboxes for snacks, drinks and lunches. Wear sunscreen, a hat, and sandals or sneakers but not slipslops. You will get slightly wet so have a towel for the end.  Bring a windbreaker which we can keep dry until needed. In winter, bring a jersey. Days tend to be between 14-20degrees. In any season it can rain or blow or get very hot. Come prepared.
We take disabled people
Anyone able to sit up and enjoy nature is welcome. Please discuss the details with us.
Overnight with us

Discuss accommodation with us.  Over weekends, bookings are for two nights. We are pet friendly. The area is very quiet. There is the guest house, bush cabins and chalets. Contact.