Get to know the kids

Run the river on a family raft with a guide onboard. We are the only Vaal rafting operators who always offer 4-8 seater family rafts. You can also take a 2-seater, provided you are capable.
The best bonding experiences are found in the outdoors. Kids, teens, parents, grandparents and family friends will enjoy our well organised rafting, hiking, canoeing and Vredefort Dome tours.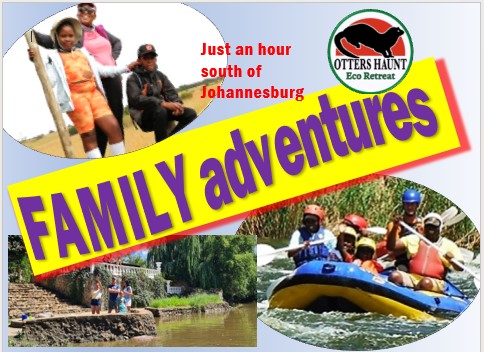 Families love rafting – the rush of the river and the thrill of sharing the experience – provided it's done well. And we do it better than anyone because we've been in the rafting business longer than anyone in SA, since 1982. We started it, we developed many of the river routes, and we have been training guides for decades.

We employ professional guides who make it all fun – and a learning event for youngsters at the same time. They impart outdoor safety principles, knowledge of the environment & wildlife, stories of adventure and guide wisdom about how to unwind and get the best out of letting your hair hang down!
Trips every weekend and any day for groups.