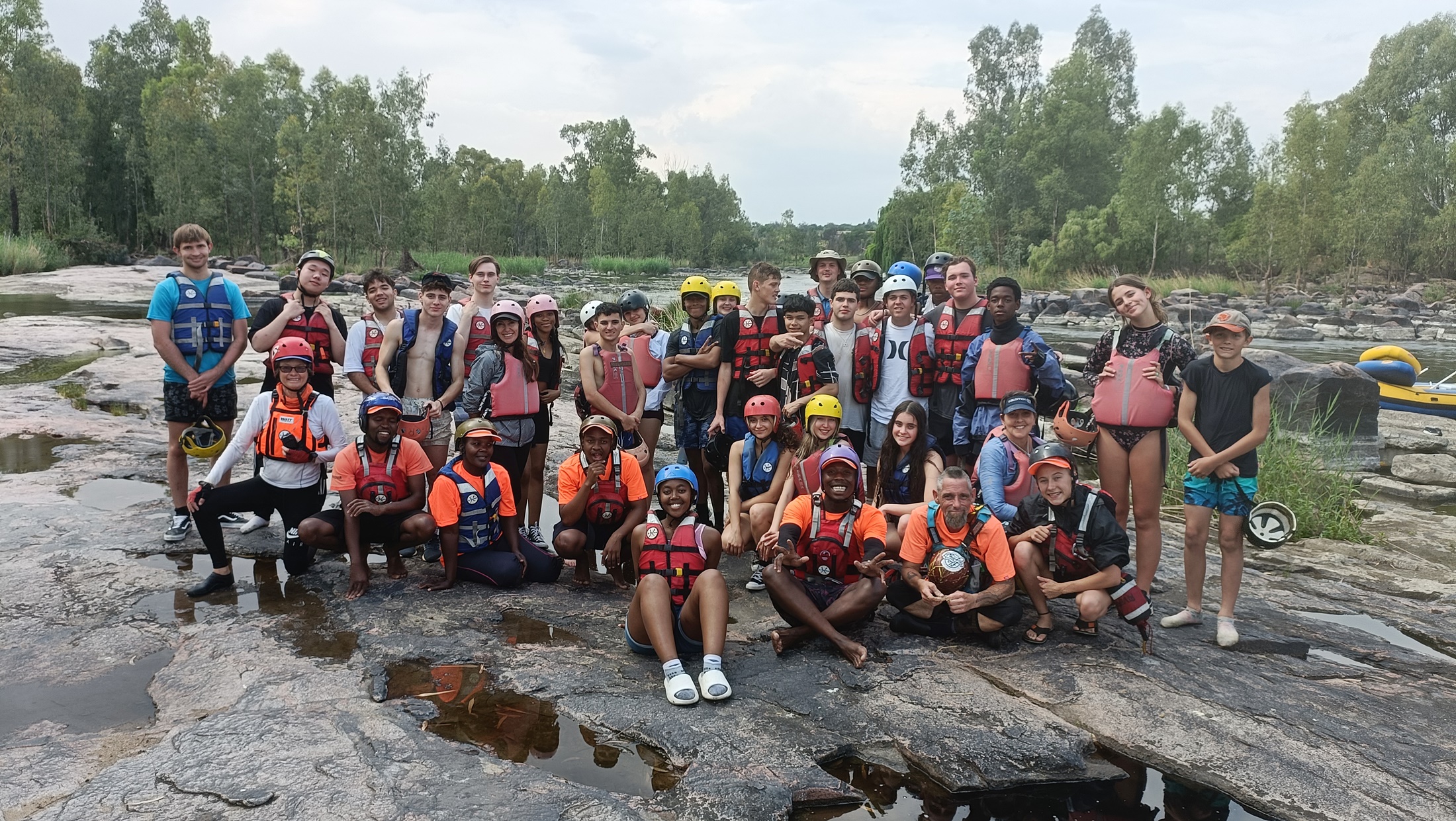 The Vaal River in the Vredefort Dome is not just a playground, it is a fun-filled outdoor classroom. We offer educational adventures for classes of all ages from primary school kids to secondary and post matric. Subjects: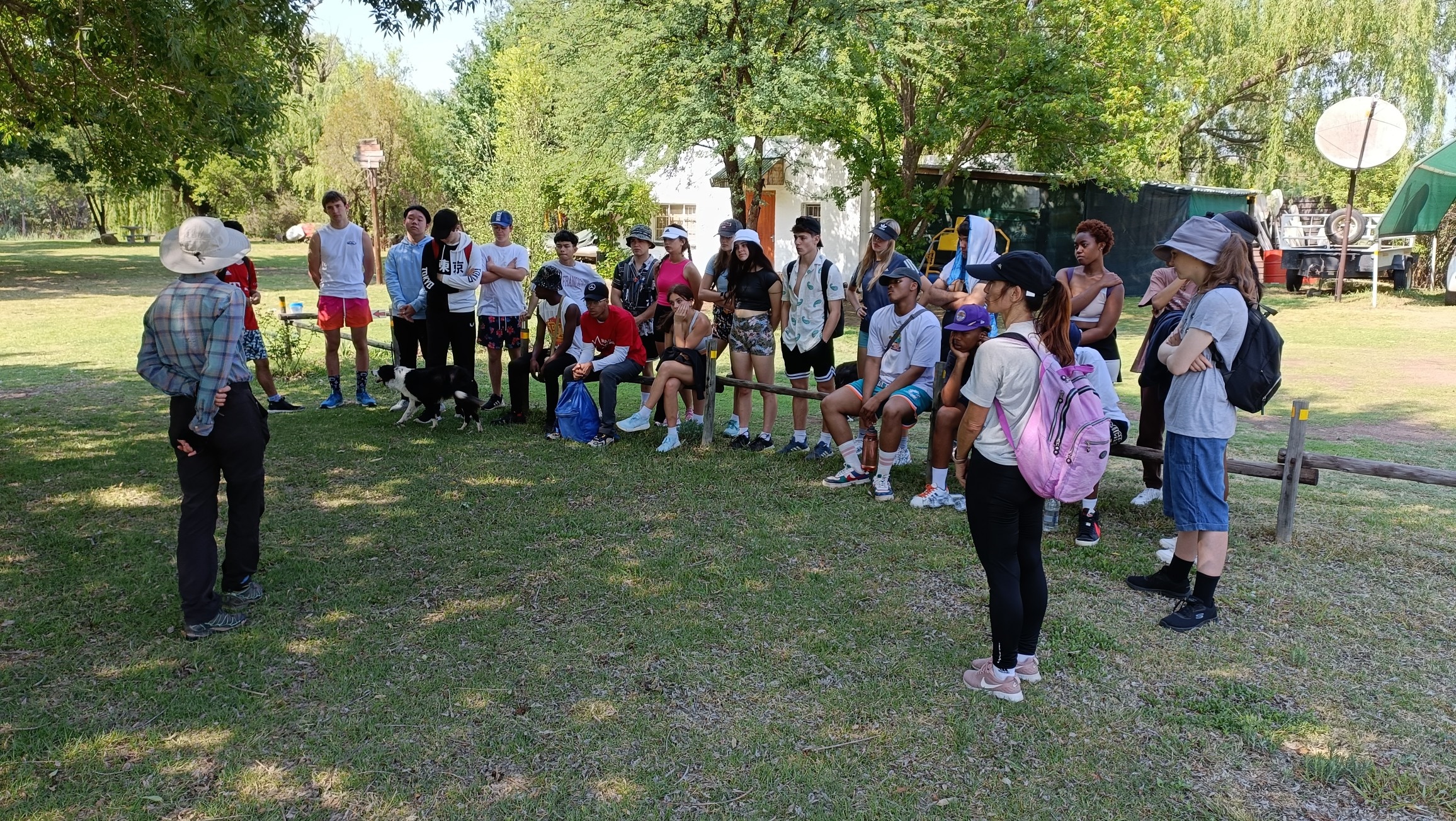 geography
physics
biology
history
ecology or nature study
or any combination of these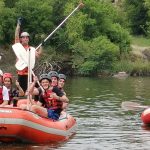 Teenagers love the excitement plus interesting information. On a typical Grade 10-12 geography outing, for example, we explain the geomorphology of the Dome impact site. The class sees evidence of the blast in the rocks. The river both creates and destroys islands through deposition and erosion. The rocks become coated with "desert varnish" which requires bacteria to cement manganese oxide as a shiny black patina.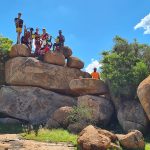 Groups can stay over for a night or more. On our two-day Boat&Boot class we hike to great lookout points. The first, at Leeukop, has a panoramic view of the declared area of the Unesco Dome World Heritage Site. The second takes us up the collar of the Dome core to see the inner crater stretching from horizon to horizon.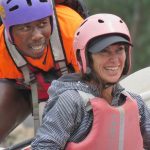 Teachers come free in a ratio of 1:50. The combination of adventure and education is a successful way to teach concepts. Youngsters learn by doing and they internalise better. We send a full briefing and indemnity form for parents to sign. Let us know what you would like to cover and we'll custom make the programme for you.