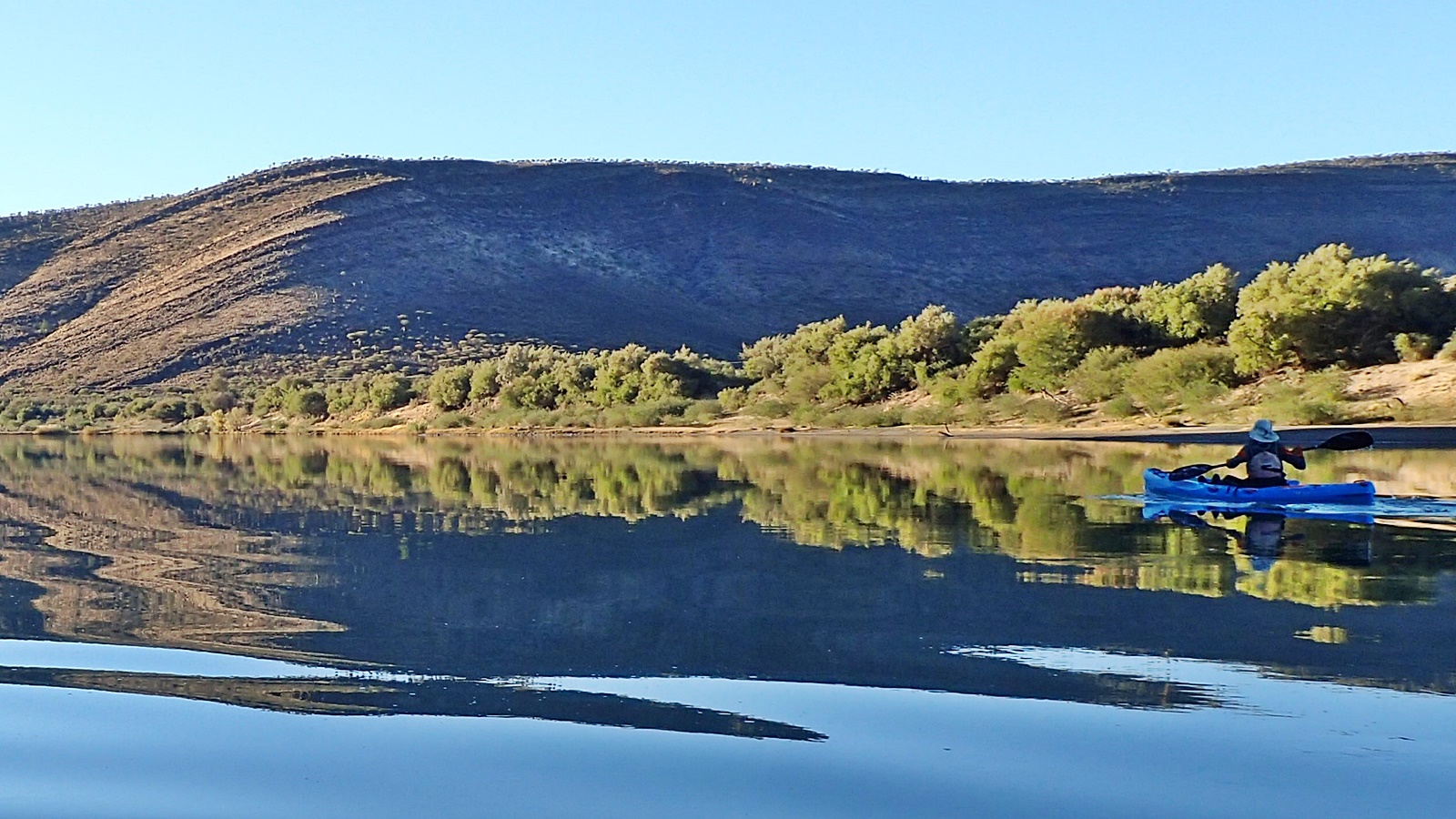 Get the Tiger's Eye Trail leaflet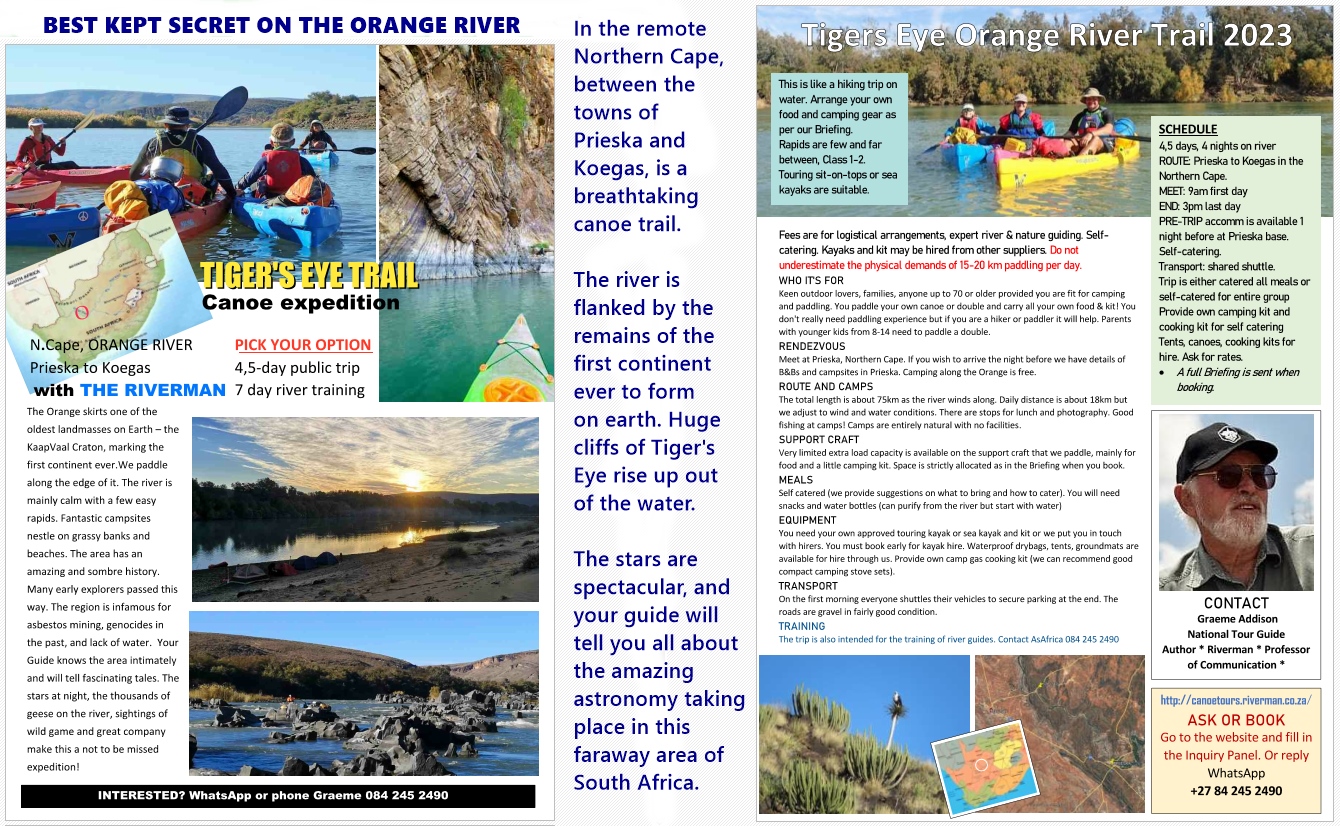 There's no place on Earth like the Orange River – it's remote, flows though the southern Kalahari, and is storied with the history of Southern Africa's explorers, early peoples, battles and strange mythologies. It also offers unrivalled views of the stars in the southern sky – why is why the Northern Cape was chosen for observatories.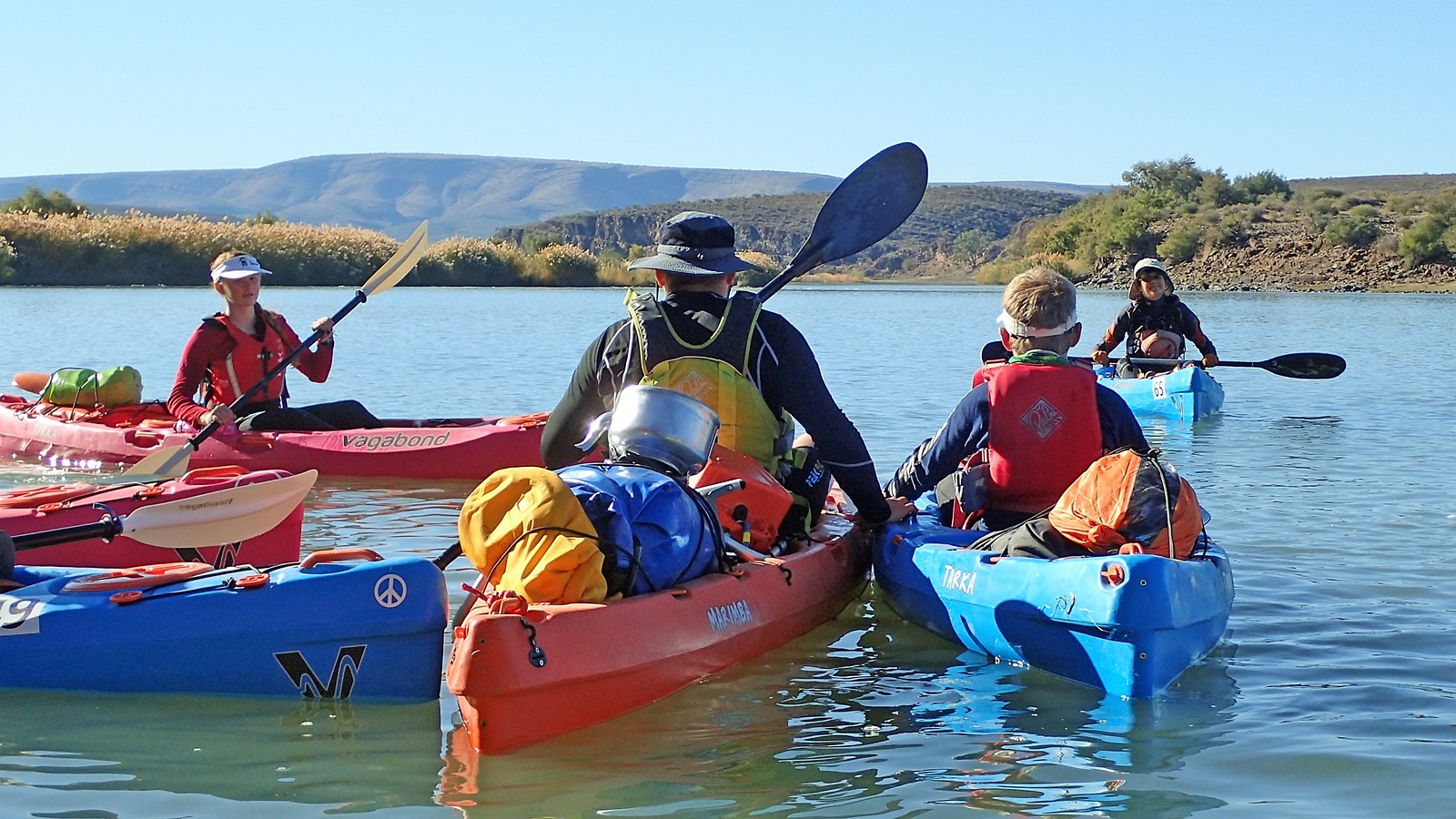 We use comfy, easy to paddle, stable sit-on top kayaks, single or double seaters. Sea kayaks are also suitable. Both types of boat are ideal for kayak touring on lakes, estuaries and flatwater sections of rivers. Most of your gear is carried on your boat so it has to be compact. Compare kayak touring to hiking with a backpack: the same weight and volume restrictions apply.
Supply your own boat or hire from us as an extra. You may also hire tent & groundmat. We have support craft paddled by guides and can take limited items. This is explained in the Briefing when you book.

And then there is the river itself, winding through a landscape so ancient it marks the first continent on our planet. The geology is absolutely stunning, with Tiger's Eye – after which the trail is named – lying about everywhere.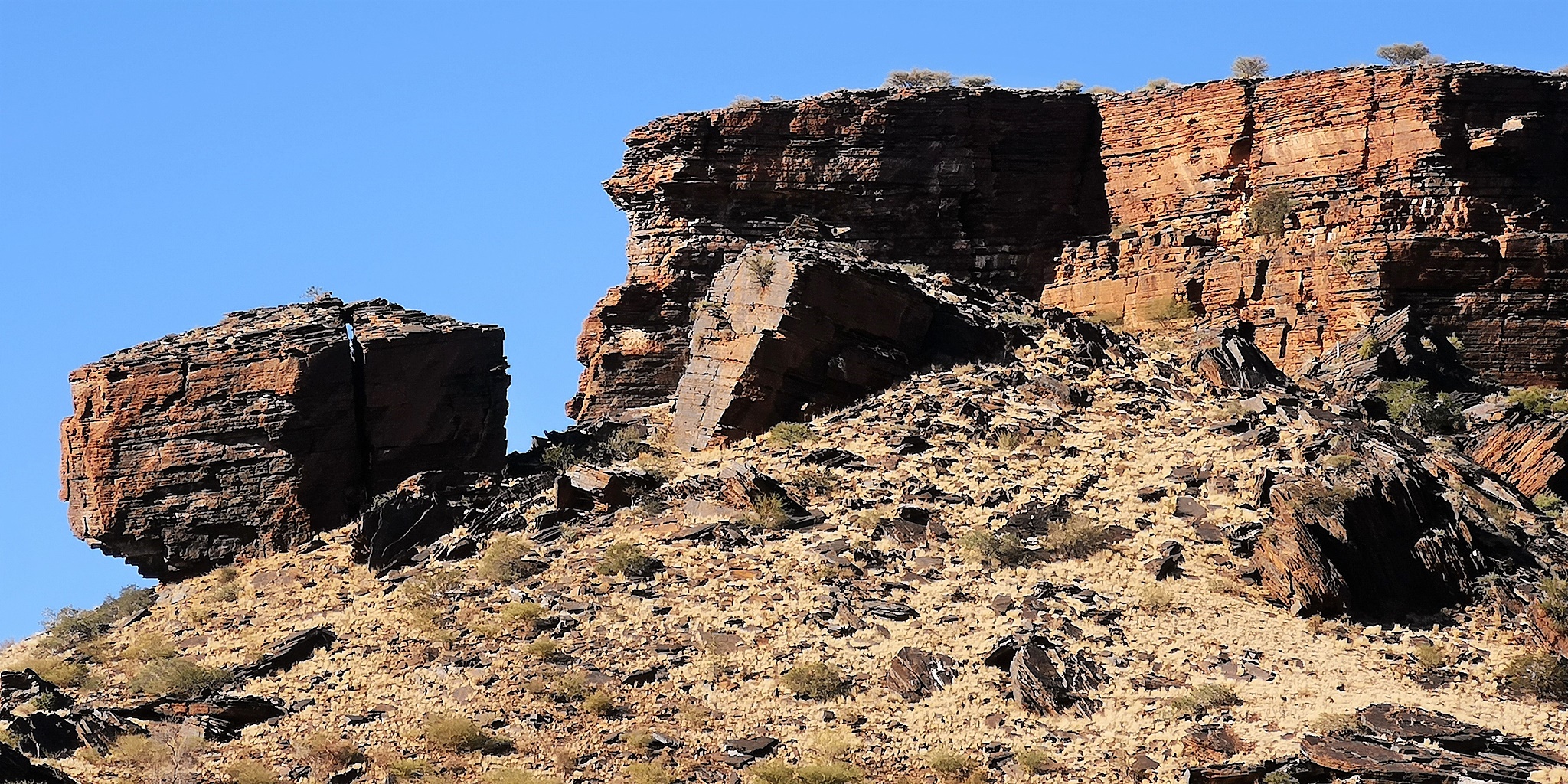 Training Opportunity
Note to would-be adventure leaders: We offer the chance to be trained in river guiding on our trips. A brief summary of what to expect is here.